LAS ALPUJARRAS HOLIDAY RENTALS – Self-catering accommodation in Andalucia SpainWe have four self catering in Andalucia properties in the village of Yegen, sleeping 2 to 8 persons ranging from £175 to £450 week.
We specialise in quality holiday rentals for the discerning traveller. We have personally selected and refurbished our Spanish holiday self-catering homes in two quiet and traditional villages in the unique area known as the Alpujarras in Andalucia, in Granada Spain. This enchanting area, lying between the Sierra Nevada National Park and the Mediterranean, is untouched by mass tourism. The Alpujarras is the perfect place for walking holidays, cycling or mountain biking vacations, wildlife, and exploring a beautiful unspoilt and historical landscape in the Real Spain.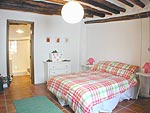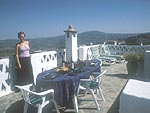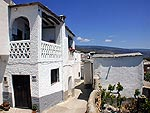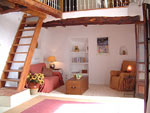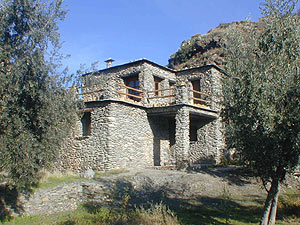 We have a four bedroom converted mill with an adjoining one bedroom apartment near Yator village. These are situated in an olive grove, adjacent to a stream at the end of a track in a quiet valley, surrounded by olive and almond trees, with figs and grapes growing in abundance. The situation is a bird watcher's paradise, with many species of birds to be seen, including bee eaters, golden orioles and Bonelli's eagles. The mill is a ten minute walk or quick bicycle ride from the sleepy village of Yator which has a working olive mill, tiny shop and 2 bars, The mill and apartment will be available for Spain holiday rentals in summer 2004.





The village of Yegen was described by Gerald Brennan in his book South from Granada as, "having a quality that was unlike anything else, serenity was the word". This serene feeling persists today. Walking through the villages or exploring parts of the GR 7 long distance path, walking or biking in the Sierra Nevada mountains one experiences a sense of timelessness and tranquility unique to the Alpujarran area of Andalusia Spain.
The villages are well placed to visit many other beautiful and historic parts of Andalucia, for example, Granada Spain and the magnificent Alhambra, is one and a half hours drive away.